Episode 6: A Politician-Manufactured and Made in China Inflationary Disaster
Related Items
An inside look at Navarro's latest interview with MSNBC's Ari Melber.  Go behind the scenes and see how TV sausage is made — and why Donald Trump wanted only peace and calm on January 6.
If you care about your investment portfolio and want to know how Joe Biden is shrinking it, don't miss this episode.  Navarro's November 10 "short the market" call has been spot on.  Disclaimer: Not giving financial advice here.  Just pointing out the Biden market effect.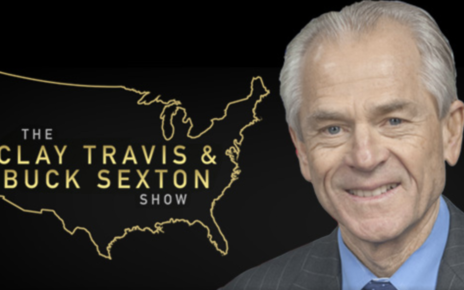 BUCK: We are joined by Peter Navarro. He's a former assistant to President Donald Trump. He is the author of In Trump Time: A Journal of America's Plague Year, out now. Navarro serves as director of trade and national production act policy coordinator inside the Trump White House. Peter, thanks for being with us.